Jolida has been making you nice, affordable tube amplifiers for longer than most high-end makers have been refining their designs to keep up. Jolida gets it right by getting to the elements of the design and not by lavishly appointing flawed ones. They make six different pure tube integrated amplifiers in a vast assortment of power levels and price points. Jolida also makes quite a few different hybrid tube amplifiers, which consist of a tube driver stage and a solid state output stage. This approach allows even more cost effective amplifiers to be produced with robust sound that those craving the smooth character of tube amps yet who are taken aback by their cost will immediately be pleased with. They bring wonderful dynamics and full bandwidth sound to even the most modest of CD or DVD players and the larger two models will power most all loudspeakers made. Custom transformers have been designed using the finest core materials and have been through many tests for getting just the right balance of power, transparency, bandwidth and smoothness of tone to assure you of great sound at a bargain price. Similarly, components in the signal path have been evaluated for sonic characteristics and value to keep in their tradition of offering the best sound and value. Naturally, they were one of the first lines that Uptown Audio decided to carry. They represent the excellence of sound and sensible values that we share and deliver to each of our customers. Hand assembled in China, the custom designed main boards, chassis and transformers are then finished in Maryland, USA by Jolida and finally tested and burned-in to assure quality of construction and sound. This combined effort between foreign and domestic engineers achieves a balance of economy and quality that you will be most thrilled with. It is with this clean sound and smooth presentation that musicians are draped across a sonic landscape right before you and listening becomes relaxing and involving. It is no wonder that Jolida likes to say that they are in the communication business!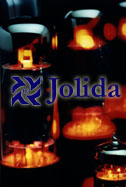 Jolida vacuum tube amplifiers
Buy Jolida amplifiers and Hi-Fi components on-line!
enter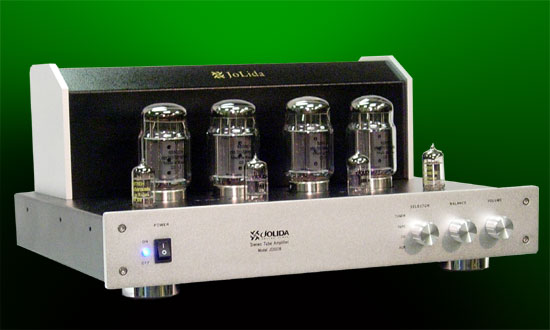 Jolida information
Integrated Tube Amplifiers
Model JD 102B
Model JD 202A
Model JD 302B
Model JD 502B
Model JD 801A
Model JD 1000RC
Model JD 300B
Model JD 707A

Integrated Hybrid Amplifiers
Model JD 1301A
Model JD 1701A
Model JD 1501A
Model JD 1703A
Model JD 1501RC
Model JD 1704RC


Source Components
JD 100A: Vacuum Tube CD Player
Separate Preamp and Power Amp systems
Model JD 3000
Musical Envoy System

Visit Uptown Audio to hear Jolida amplifiers in Roanoke VA!