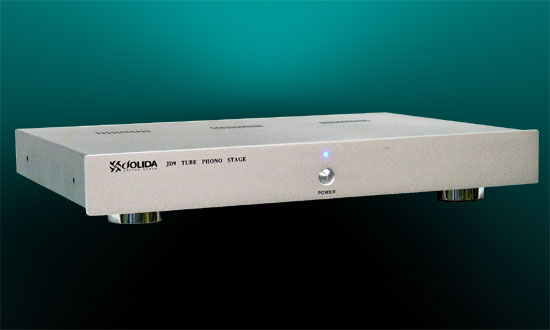 New tube phono preamp - the Jolida JD9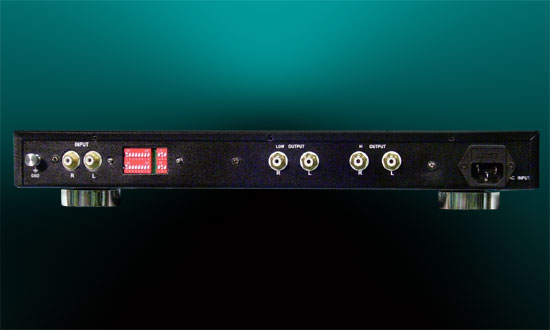 Jolida vacuum tube phonostage
Model JD9
Construction Details and Features:
Phono pre-amplifier that will handle MM, MC cartridges.
Rated sensitivity at .25 mV – 95 dB.
Two Outputs RIAA, Line stage.
Adjustable settings for cartridge type.
State of the Art Components: Gold plated RCA input jacks.
Low profile full body allows the unit to act as a base for your amplifier or turntable. No need to lose another shelf for a component.
Tube Output.
Technical Specifications:
Frequency Response:

5Hz to 110KHz, (+/- 1 dB)

SNR:
> 100 dB
Distortion THD:

Less than .02%

Input Impedance:

100Kohms

Output Impedance:
600 ohms
Phono Stage:
MM: 70 dB, 5 mV
MC High: 85 dB, 0.5 mV – 1.5 mV
MC Low: 95 dB, 0.25 mV – 0.5 mV
Input Resistance:
100 ohm, 300 Ohm, 1Kohm, 47Kohm
Input Capacitance:
47 PF, 100PF, 150PF, 220PF
Tube Complement:
2 pcs. 12AX7
Size:

17 in. (W) x 13 in. (D) x 2 in. (H)

Weight:
10 lbs., 14 lbs. Boxed
Warranty :

Two years parts and labor, one year on tubes