You can buy Rega products HERE !

Rega has been equally synonymous with high fidelity and value for over 25 years. Famous world-wide for their turntables of unapproachable quality for cost, they then reached the same level of fame for their giant success with the CD player named after their first turntable, the Planet. Finally, audiophiles the world over exclaimed, a CD player that has the smooth and natural analog sound that we have been waiting for. It gets better - enter the latest Rega developments, the Apollo R CD player and the even more advanced Rega Isis CD player. The latest Rega Apollo R CD player significantly improves on the function and the resulting sound of CD players made to date! This player is amazingly besting players costing three times its price and continues the Rega tradition of bar setting value. But don't throw away that vinyl just yet, Rega has also just improved every piece of equipment they offered with the 2008 - 2011 series of components and that includes the entire line-up of turntables! The Planar 3 has been the audiophile standard for years as has the Planar 2 for those with similar sonic aspirations, but a budget that fell a little short. Now with the introduction of the latest RP3 and RP1, those classics have taken on the amazing task of delivering an even higher level of performance for dollar. Fitted with an improved version of the most famous and popular tone arm in the world the RB303, the RP3 has been redesigned with structural reinforcement on it's lighter and more rigid plinth. Added underneath the hood are a new kit of low voltage electronics and a 24v motor designed for control by the optional, external TT-PSU power supply. These new electronics packages stabilize the speed and reduce vibration to amazingly controlled levels. Most recently the new RP6 and RP8 turntables are making a splash on "this side of the pond"! All Rega products are wholly designed and built in England in their very own factories, which sprang-up from Roy Gandy's love of Lp's and music. Each piece of equipment has been improved including their electronics line.
Most people think of Rega as offering the finest front-end products available for the cost and rightly so, but fewer realize that they also make a full line of electronics and loudspeakers. You can enjoy a complete Rega system in your home without taking out a second mortgage. The new amplifiers and CD players have a fantastically modern and stately design that will prove to be timelessly fashionable as well as a standard of fidelity that will also provide both digital and analog fans with many years of entertainment. All electronics are now offered in both silver and in black, so you can have your favorite and match other gear that you have for easy on the eye upgrades. New to the line is the Rega DAC which delivers top quality sound from up to five digital sources!
Rega speakers systems are exceptionally detailed with one of the best looking finishes that we have seen in the cherry finish and the new rosenut! Now you can have it all, style, sound & value. Another reason that Rega was also one of the first companies that we welcomed aboard here at Uptown Audio, they continue with our commitment to providing the very best sound and highest fidelity at prices that make our competitors blush. Stop by our new showrooms in Salem VA where you can see, hear and purchase the excellent Rega products in person.
Rega Research
You can buy Rega products HERE !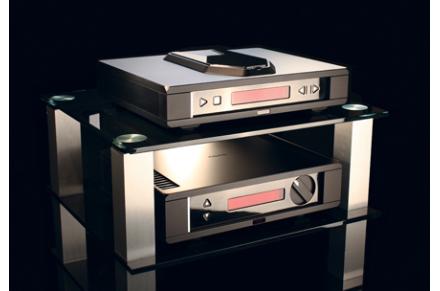 Rega
Turntables & Cartridges
RP1 | RP3 | RP6 | RP8 | RP10
Rega DAC and CD Players:
Apollo R | DAC | Isis

Rega Amplifiers:
Brio R | Osiris
Rega Phono Stages:
The Fono Ios MC phono Fono Mini

Rega Loudspeakers:
RS1 | RS3 | RS5 | RS7
Senta

Rega Tonearms:
RB251
RB303
RB700
RB1000