Loudspeakers
You can buy Rega products HERE !
Rega has offered a full line of electronics and a very nice range of speakers to form a complete Rega system for quite some time now. Recently they have completely redesigned the entire speaker line after fdesigning their reference quality transmission line loudspeaker, the R9. The Rega speakers offer very clean sound with a natural sense of space and 3 dimensional imaging. Their quality is exceptional and complements their other components well. All drivers are produced in house to Rega's exact specifications. This allows greater control over characteristics of each unit and ultimately this contributes a great deal to the outstanding sound quality. While many people have not had opportunity to hear Rega's fine speakers, they easily compare with very popular brands and better the majority of those in terms of resolution and the ability to throw a natural soundstage. The latest series of Rega speakers really give the best known speaker manufacturers a fright!The finishes are superior to most speakers on the market and are some of the most attractive that we have had the pleasure of seeing. They will compliment any decor with your choice of three real wood finishes. One of the finest looking lines of product available, Rega has the style to match it's rich sound.
The R1 is the Rega bookshelf / standmount speaker and features a 5" mid-bass driver and a soft dome high frequency unit. They have a wonderfully clear and open sound and are easily driven by your choice of many amplifiers. We invite you to come and hear the astonishing image and clarity of these affordable speakers for yourself!
The Rega R3 is a floorstanding design which features the same Rega 5" driver and soft dome high frequency unit as found in the R1. Mounted in a slender enclosure, the R3 system also adds an additional 5" bass unit to each cabinet. They offer a warm and smooth sound with very even bass response of low coloration. A perfect choice for those who love jazz and blues style acoustic music. Every detail is fetched-up in a highly convincing manner that never fails to impress or fatigue.
The R5 is a high quality floor standing speaker that uses the same mid and high frequency driver set as found in the R3 yet utilizes a larger cabinet and a 7" low frequency driver to increase the bass response. Rega here offers a speaker that has the wonderful imaging of it's bookshelf speaker in a larger version with greater bass impact at a still very affordable price. This is a great performer and a bargain by any standard - a must hear!
The R7 is a larger, floor standing, 3-way design that offers a superbly open and transparent window onto the musical stage. It uses a 5" midrange driver in its own isolated and ported enclosure and a 1" soft dome tweeter for the highs. The R7 has a large 7.2" mid-bass driver that delivers a fast and richly developed sound with greater clarity and power through its 1/4 wave transmission line. Not too over powering visually or sonically, it has a great synergy with vacuum tube gear and the Rega amplifiers alike. Being easily driven to realistic levels it can provide rock and roll the solid bottom that it deserves as well as a very articulate and open top end to explore the details and nuances of chamber works.
The largest model in the Rega speaker line, the R9, was the first speaker designed in this new series and forms the basis of engineering for all models in the range. In development over five years, it features a 1/4 wave transmission line design utilizing custom drivers. In a new approach to high frequency clarity, two drive units are used at different frequencies. A specially designed 8" bass driver with an 8 layer aluminum voice coil delivers even greater resolution and transparency through its transmission line. A very unique bass attenuation feature allows this large speaker to be placed near wall bounderies without becoming boomy. The crossover has been mounted externally and allows bi-amping resulting in less coloration and greater immediacy than with other designs. Astonishing resolution of detail and timbral accuracy are hallmarks of this remarkable design. This is Rega's best speaker to date!
.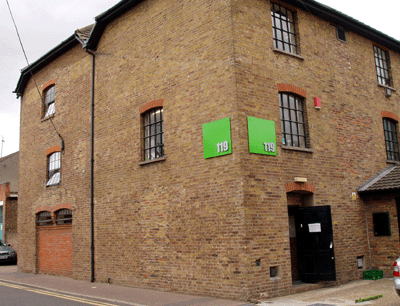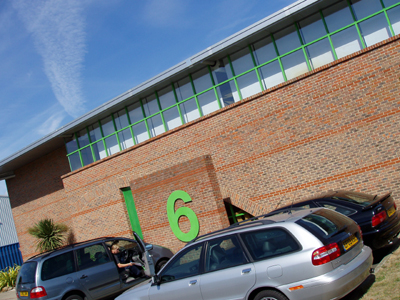 old Rega factory .. .. .. .... Rega Temple Farm facility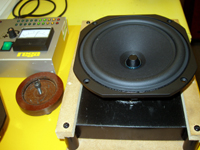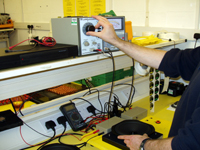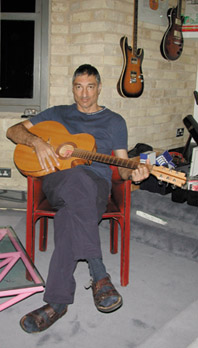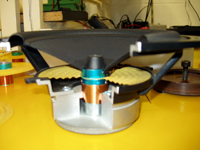 Rega Loudspeaker Systems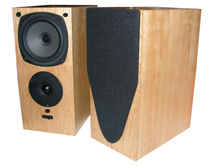 Rega R1 speakers in cherry finish
Rega R3 speakers in cherry finish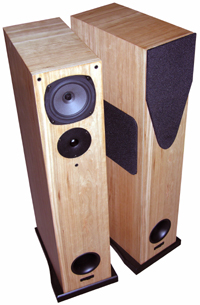 Rega R5 speakers in cherry finish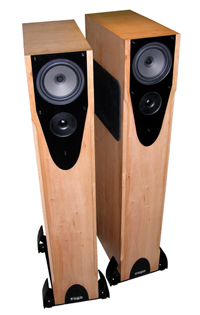 Rega R7 speakers in cherry finish

You can buy Rega products HERE !
Rega Loudspeakers are available in your choice of cherry, black or white finishes