Rega has developed and recently released improved versions of their high fidelity digital electronics line to compliment it's world class analog series. The resulting digital designs are the Apollo R CD player and the Rega DAC. The latest version of the Apollo CD player has seen major improvements in sound quality and aesthetics. Now one of the finest looking lines of product available, Rega has the style to match it's famous, rich sound.
About 15 years ago Rega introduced their fabulous Rega Planet CD player. That has been refined and redesigned over the years and has finally been replaced by the latest Rega Apollo R CD player. The Apollo R offers even greater resolution and transparency than the previous versions of CD players. A new DAC, amazing levels of RAM, outstanding chassis design and circuit layout have culminated in a new standard for digital excellence! The Rega Apollo R is as fun to operate as it is a joy to listen to! Enjoy exceptionally smooth and warm music reproduction from CD never before experienced at this price point, all with Rega's outstanding three year warranty.
The Rega DAC takes the basic DAC chip set of the Rega Apollo R and includes expaned capabilities. It has five digital inputs, Coaxial, optical, and USB types allow connection of many digital sources and integrating a computer system with the hi-fi system. Also on board are five digital filters allowing fine tuning of the sound in the highest fidelity systems. It is heavily built and uses components of extraordinary quality. It's sound is now the better of the previous top end Rega Saturn player. Rega has revolutionized digital sound by making very high resolution, yet very smooth sounding CD players with powerfully deep bass and effortless highs, giving audiophiles and music lovers the ability to listen all day without hearing fatigue. This latest DAC expands the range of sources connected and results in a musical statement that rivals their most advanced analog system.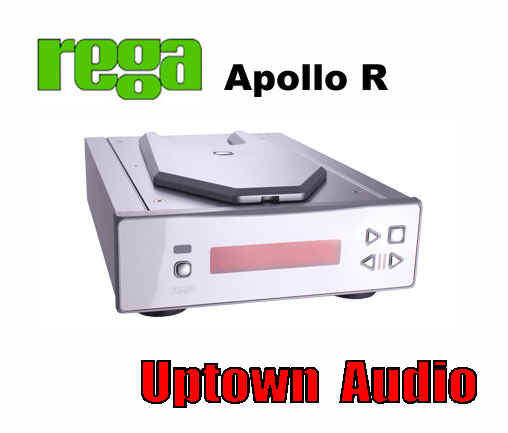 Rega Apollo R CD Player in black finish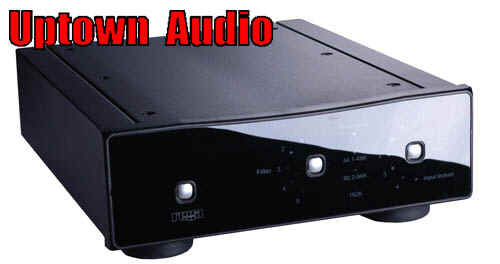 Rega DAC in black finish