Buy Rogue Audio amplifiers here
Rogue Audio has proven to be one of the most respected names in the amplifier business in the last few years. We picked them from a crowd of contenders to be our premium vacuum tube amplifier maker and they have continued to keep us busy with great new products like the Cronus integrated amplifier and the Perseus preamplifier. Rogue Audio also continues to please with other new models, showing refinements to their already instant classic models with the new ST90 & M150 power amplifiers. All of their products are hand made in their Pennsylvania factory.
The new Metis and Perseus preamps include excellent sounding phono stages. Both preamps have remote volume control. The Perseus has a home theater bypass function where the Metis has a headphone amplifier built-in. The awesome model 99 vacuum tube preamp has a place on board for fitting with a phono stage any time that you desire. It comes standard with remote control, headphone jack, and has a unique feature in that it incorporates a gain control, which is in addition to the volume control.
The power amplifiers are switchable from Triode mode to Ultra-Linear operation with on board switches. These must be heard to be fully appreciated. The latest and more powerful versions are now available in the ST90 and the M150 amplifiers. The Stereo 90 delivers 45 to 90 watts in triode/ultra-linear modes respectively and the M-150 monoblock amplifiers deliver a pounding 75 to 150 watts of pure tube power! These new units are built to the "Magnum" specification and include bias meters and individual tube adjustment.
The newest developments at Rogue Audio are the massive Zeus stereo power amplifier and the matching Hera preamplifier. These amplifiers are fully balanced and are advancing the starte of the art in vacuum tube circuit design. Also new is the exciting, new Titan series of budget vacuum tube amps. Still made here in the USA! The Titan series consists of the Metis preamp, Atlas power amplifier, and Cronus integrated amplifier.
Equally as impressive as their sound, the construction quality of the Rogue Audio amplifiers is first rate. Thick aluminum faceplates, heavy steel chassis and glass/epoxy circuit boards make these some real heavy hitters. Also notable under the hoods are top quality transformers and circuit components such as Dale resistors, Nobel potentiometers, the use of twisted pair solid hook-up wire, silver solder and the attention to design and detail that only a true music lover could achieve.
You are in for a treat at Uptown Audio! Come by our showroom in Roanoke VA for a listen today. We are sure that you will wish to join the legions of loyal Rogue Audio fans and start listening again to your CD and Lp collection as if it were new!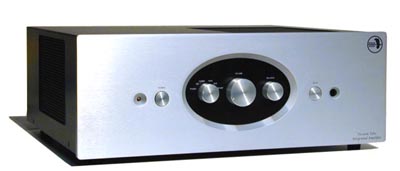 Rogue Audio Vacuum Tube Power Amplifiers

Atlas Power Amplifier
ST90 Power Amplifier

M150 Monoblock Amplifiers
Rogue Audio Vacuum Tube Integrated Amplifier
Tempest II Magnum Integrated Amplifier
Rogue Audio Vacuum Tube Preamplifiers
Discontinued products from Rogue Audio:
66 LSR preamp, 66 P preamp, Sixty-Six Magnum
99 preamp MkI, Ninety-Nine Magnum preamp
Model 88 power amplifier, M120 monoblock amps
Eighty-Eight magnum amp, M120 Magnum amplifier
Tempest MkI integrated amplifier