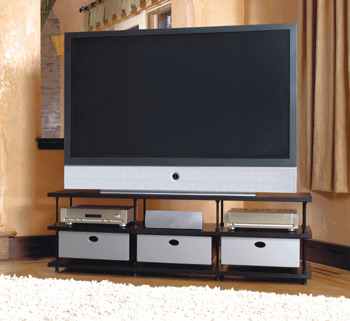 Salamander Designs audio and video furniture is extraordinarily attractive and the most flexible, highest quality available. A close inspection will reveal it's amazingly elegant and sturdy design as well as its ease of adjustment for future expansion. Completely modular, there are two systems that can be selected in many fine wood finishes. Further, there is a third new system which comes in five different, preconfigured arrangements and in four distinct styles! Salamander Designs furniture is built in the USA.a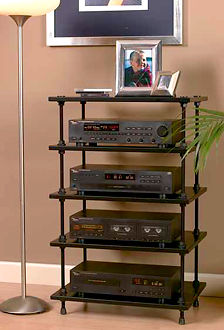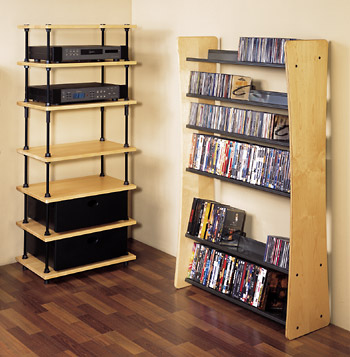 Many accessories are available such as book ends, casters, drawers, carpet spikes, and more. Come in and visit with us here at Uptown Audio to see the wonderful selection and get a quick demonstration of all of the functions and options available.
Equally as strong and functional, the Salamander Archetype System is also completely modular and you are only limited by your imagination as to the combinations available. These stands are constructed from both steel and solid wood in your choice of varieties, Walnut, Maple and Cherry as well as Black MDF with a Cherry trim or solid Black MDF. These shelves are also fully adjustable and the Archetype series offers similar options in drawers, casters and bridges as the Salamander Synergy System.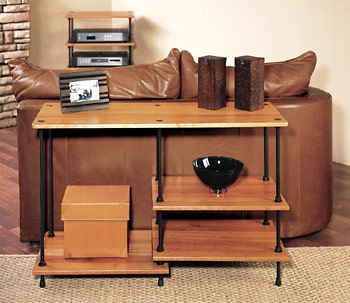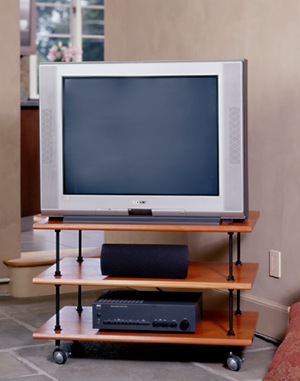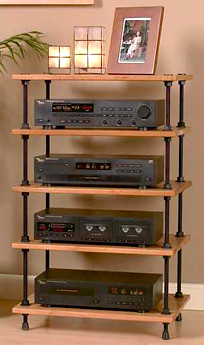 Salamander Designs AV furniture line
Uptown Audio in Roanoke VA has a large array of samples from all of the Salamander Designs AV furniture series on display. Also available are media storage racks for DVD and CD collections as well as real leather theater seating. Visit us for the best prices and service anywhere!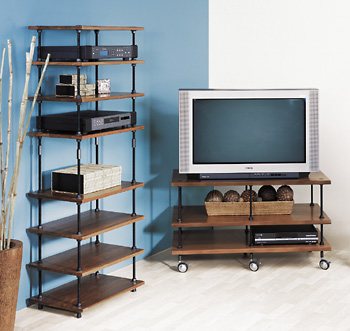 Salamander Archetype furniture in solid walnut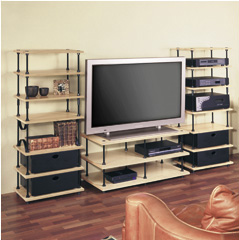 Salamander Synergy furniture in maple finish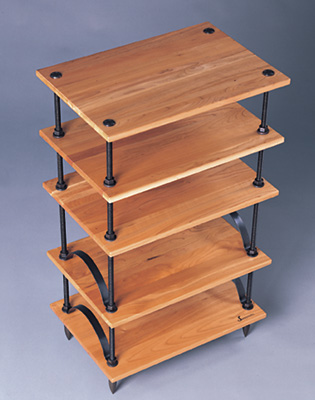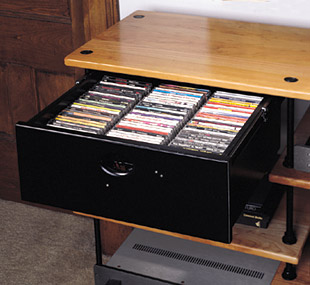 Salamander Archetype series furniture in cherry