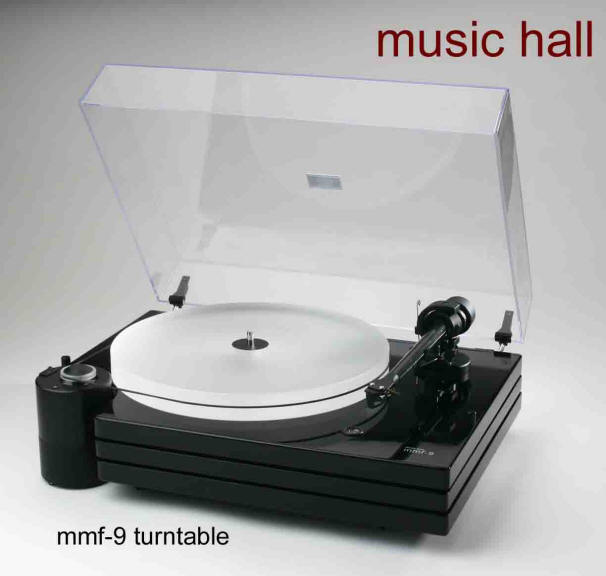 Music Hall CD players and amplifiers are the products of the desire to bring affordable, yet high performance stereo products to the US market. Conceived by Roy Hall, Music Hall electronic components are designed in and constructed in a state of the art manufacturing facility in China using high quality parts from the world over. They even offer a high quality stereo receiver. The value delivered is exceptional and they are quite attractive pieces of equipment as well. As with all other products from Uptown Audio, expect superb sound, construction and value!
The Music Hall line of turntables are designed principally in the US by Roy Hall and are constructed in Europe. They provide a full range of analog sources from a small and lightweight model that provides excellent sound for those on a budget, to a very large and heavy unit that is the equal to many tables produced here in the US both now and from years gone by when analog was king.
All Music Hall electronic components come with a heavy, brushed aluminum faceplate. The Music Hall turntables are finished in black with the MMF2.1 and MMF-5.1 tables having a satin finish. The MMF-7 and MMF-9.1 have a piano gloss finish. There is a limited edition of the MMF-2.1 that is red and a special edition MMF5, which has a natural wood finish upper plinth.
You are invited to visit Uptown Audio in Roanoke VA for a listen to selected Music Hall components! You may also place orders on-line or by telephone at (540)343-1250.
Bellari vacuum tube phono stage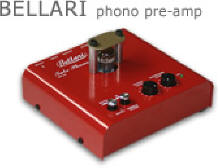 music hall audio components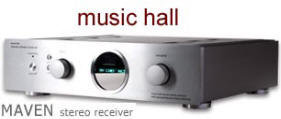 Maven Stereo Receiver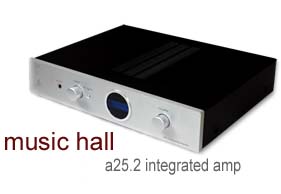 a25.2 amplifier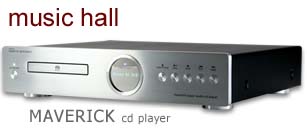 Maverick universal player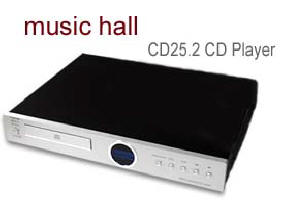 CD25.2 CD player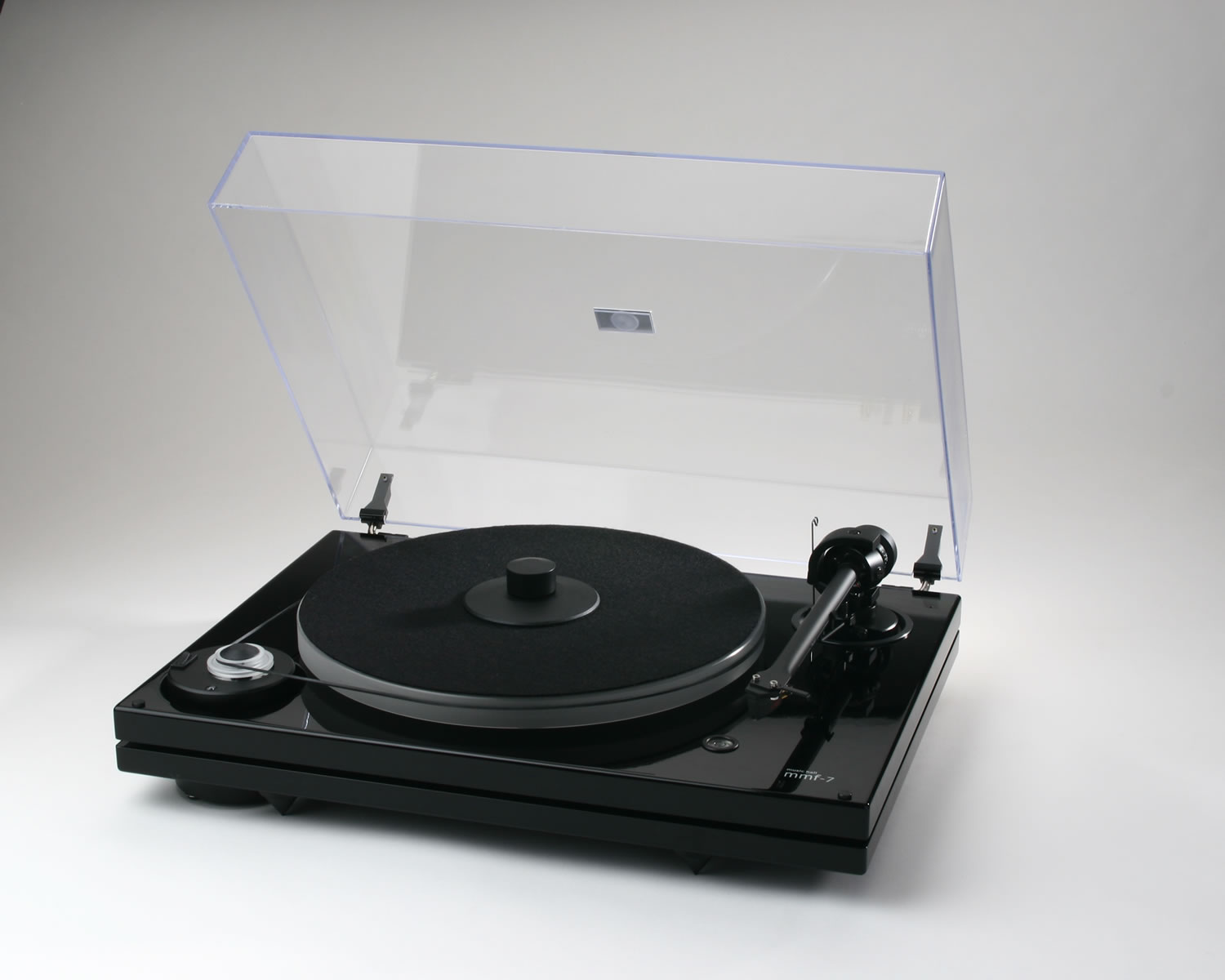 MMF-7 turntable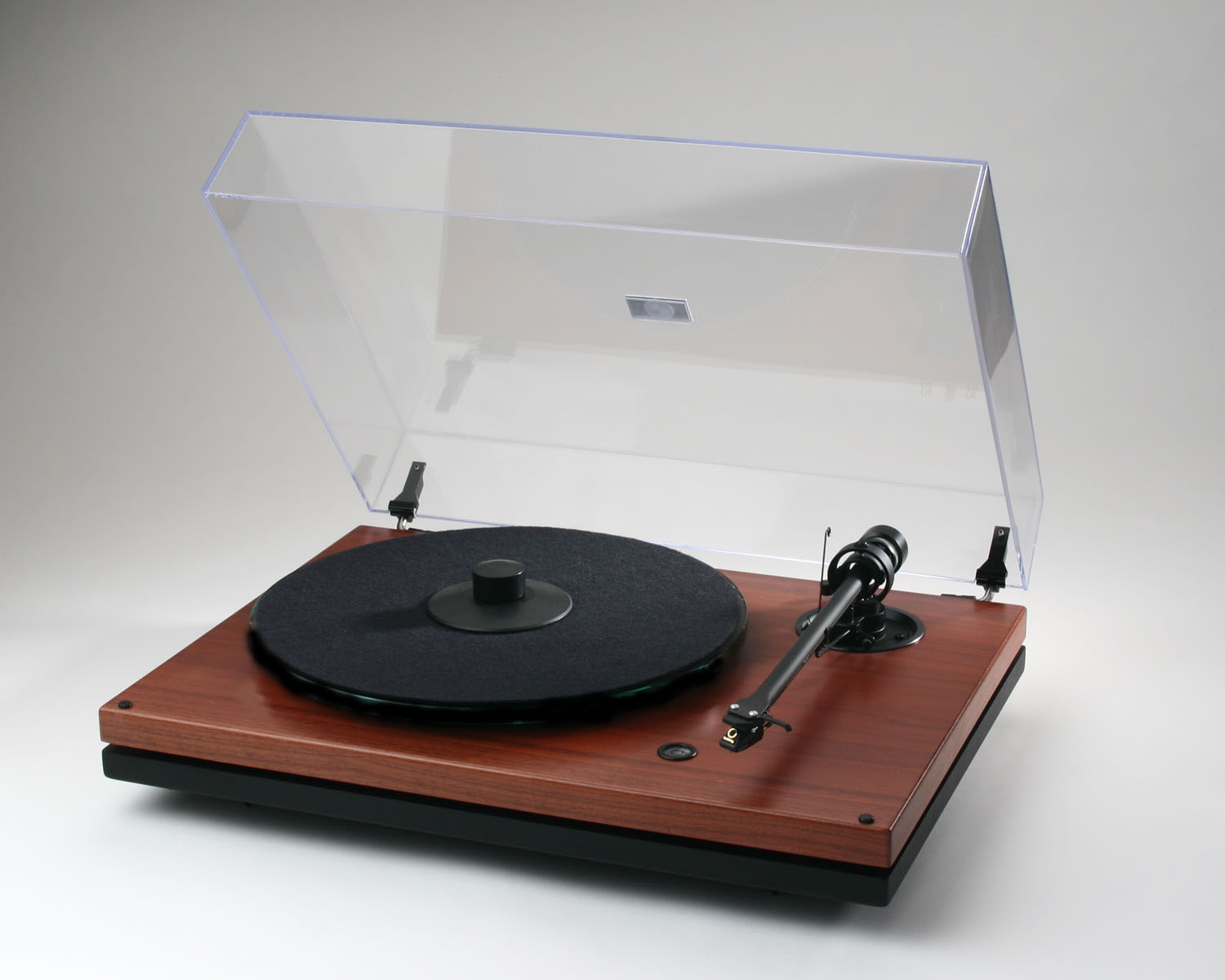 MMF-5 SE turntable