Tannoy speakers are designed and engineered in Scotland and are available in a huge variety of styles and technological expertise. The name Tannoy has been synonymous with loudspeaker for 75 years! Too good to be believed without a personal visit, Tannoy produces the highest value speaker systems on the market as well as some of the most sophisticated and accurate in the world.
Tannoy subwoofers come in a variety of shapes, sizes and power levels to suit all size theaters and high fidelity systems. The largest conventional model is the TS500, which features a 500 watt amplifier driving a 12" woofer to create a powered sub of superior Tannoy design resulting in amazing sound quality. There are two new compact versions in the TS10 and the TS8, which offer outstanding value with a 10" driver and a 300 watt built-in amplifier or 8" driver and 200 watt built-in amplifier, respectively.
For more unique installations there is the PS110C corner sub which offers power and scale approaching the TS300 in a triangular cabinet for corner placement. Also available is the FX 5.1 sub that accompanies the 5 channel surround package of the same name.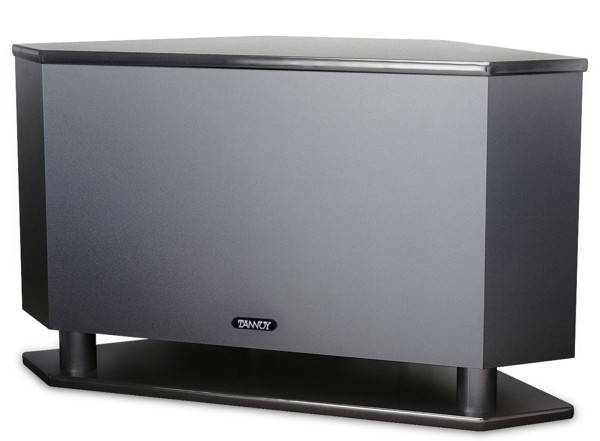 Tannoy PS110C corner sub
Tannoy Rocks!
Tannoy Subwoofers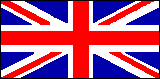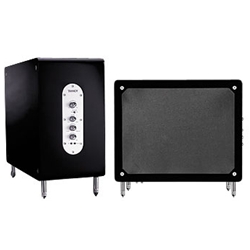 Tannoy TS300 & TS500
subwoofer design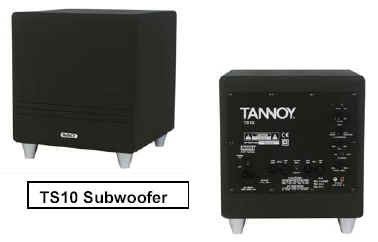 .
Tannoy TS10 &TS8 subs