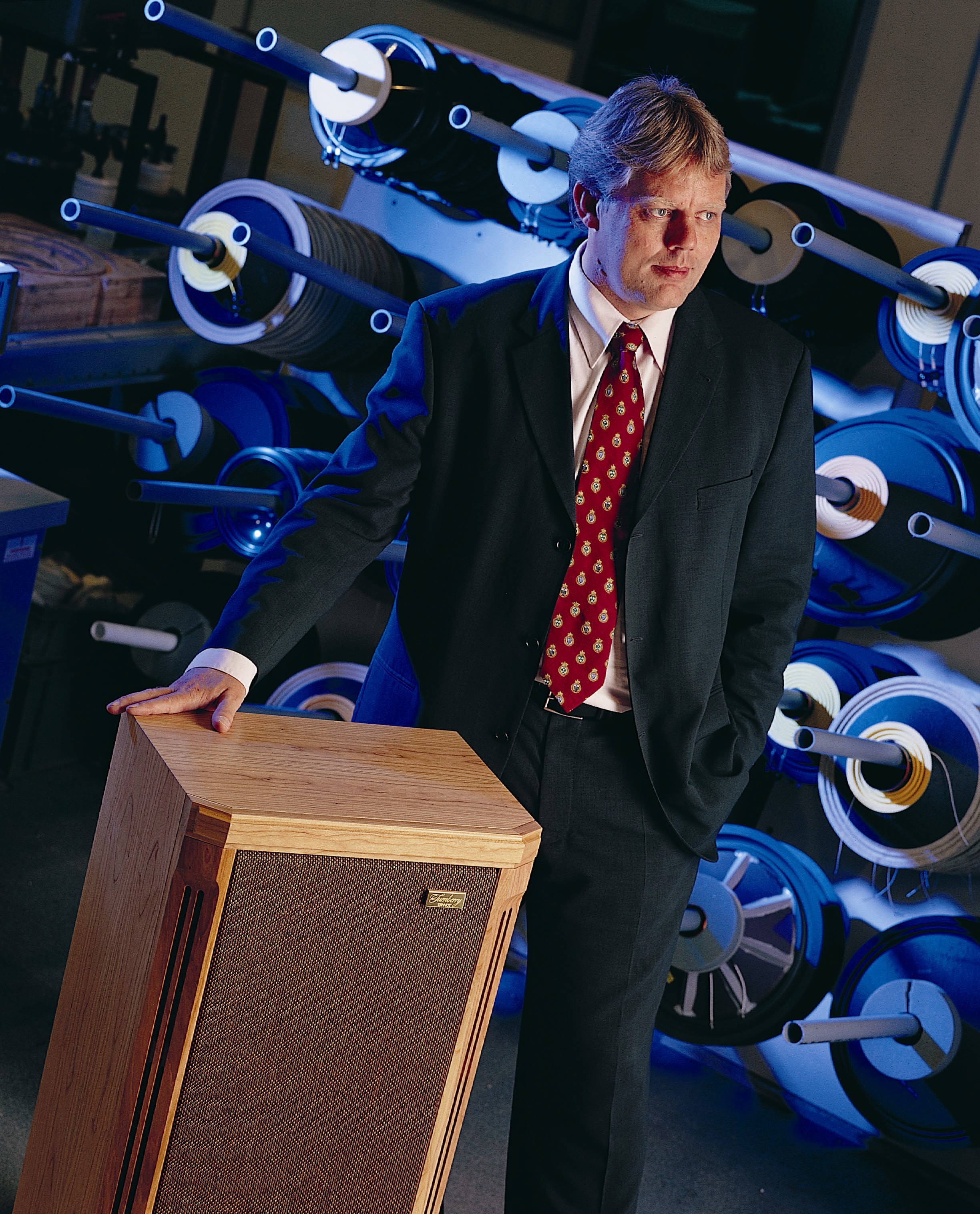 Tannoy speakers are designed and engineered in Scotland and are available in a huge variety of styles and technological expertise. The name Tannoy has been synonymous with loudspeaker for 75 years! Too good to be believed without a personal visit, Tannoy produces the highest value speaker systems on the market as well as some of the most sophisticated and accurate in the world.
A complete line of classic, super high efficiency, horn loaded speaker systems in real English Walnut veneers are available. Popular with fans of single-ended vacuum tube amplifiers and those wanting the stunning visceral impact available by these massive designs when coupled with world-class solid state amplification, these are the real deal. Practically worshiped in the Far East, these speaker systems deliver huge, clear and live level sound from any source - True Classics.
The Tannoy Churchill speakers, and the more recent Churchill Wideband loudspeakers have been discontinued.
Tannoy Prestige - Real furniture, Real sound, Real quality !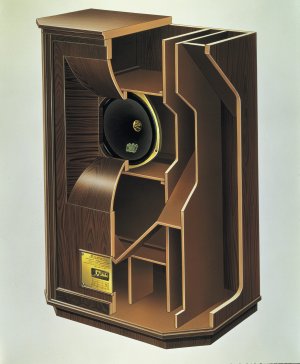 Tannoy Westminster Royal cut-away horn illustration
Tannoy Prestige Series
Loudspeakers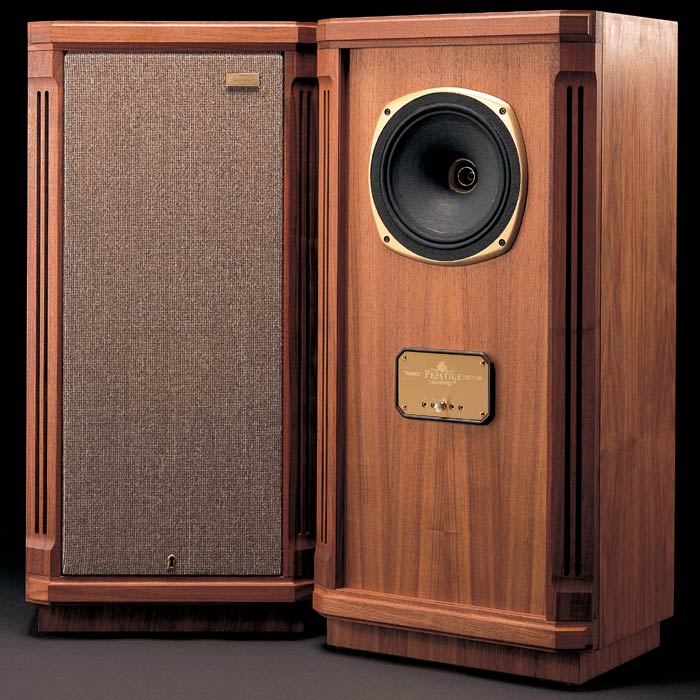 Tannoy Turnberry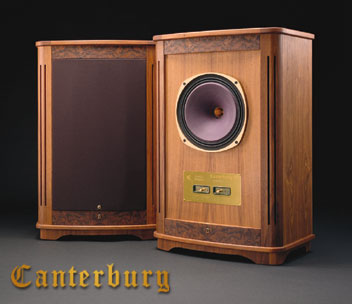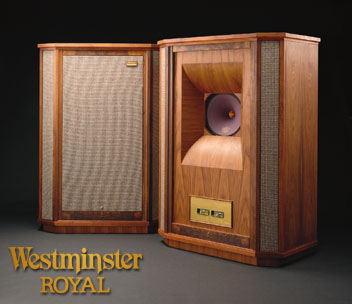 Current production Tannoy Pestige series loudspekers are:
Westminster Royal, Canterbury 15 HE
Yokminster Classic, Kensington Classic
Turnberry HE Classic, Sandringham Classic
and Stirling HE Classic