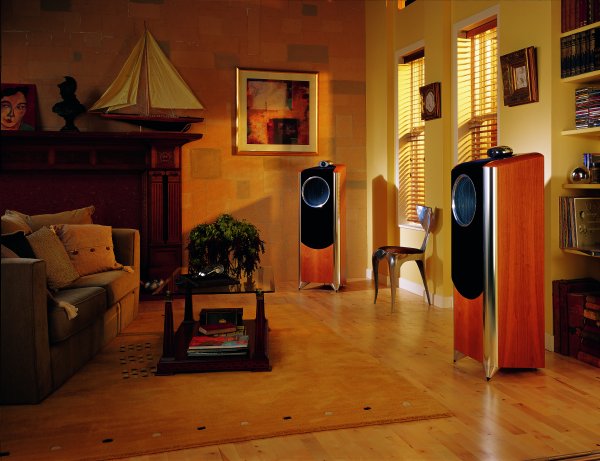 Tannoy speakers are designed and engineered in Scotland and are available in a huge variety of styles and technological expertise. The name Tannoy has been synonymous with loudspeaker for 75 years! Too good to be believed without a personal visit, Tannoy produces the highest value speaker systems on the market as well as some of the most sophisticated and accurate in the world.
The Tannoy Dimension series speakers are simply one of the world's finest speaker systems. They offer the latest Tannoy WIDEBAND technology and incorporate that with the latest version of the famous Tannoy Dual Concentric driver. A new and elegant design from one of England's premier industrial design firms, the Tannoy Dimension speakers are breathtaking both sonically and visually. Timeless design assures integration with any decor from antique, classic Art Deco, international flavors to the most modern. Performance, style, performance, grace, performance, elegance - the Tannoy Dimension speakers have it all. Did we mention performance? Words will not adequately describe the experience that you will have when listening to these amazing speakers. We recommend a visit and listening to these for yourself. As with all of the other Tannoy speaker lines mentioned, the Dimension series speakers have available matching center speakers and subwoofers to create full surround sound home theater systems. The unique WIDEBAND super tweeters incorporated in the Tannoy Dimension designs are available separately in three different designs to compliment and upgrade existing speaker systems.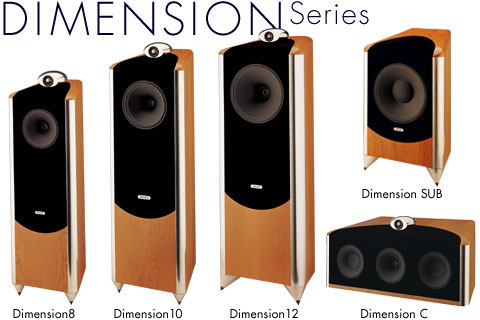 ..........
Stop by Uptown Audio, Virginia's leading Tannoy dealer, today to hear the fabulous Tannoy Dimension loudspeakers for yourself!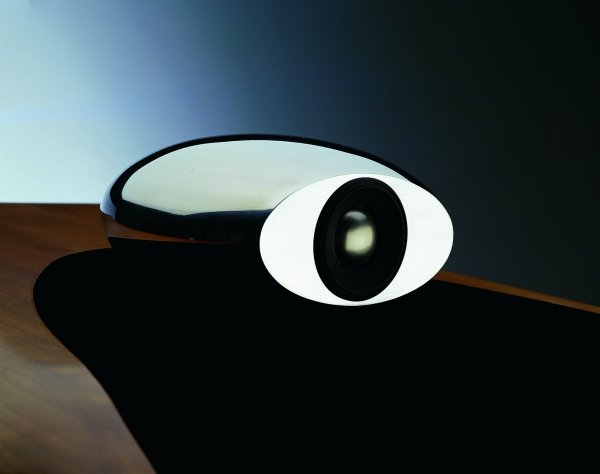 Tannoy Dimension Series
Loudspeakers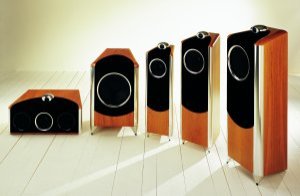 ........TDC ..... TDSub .. TD-8 . TD-10. .TD-12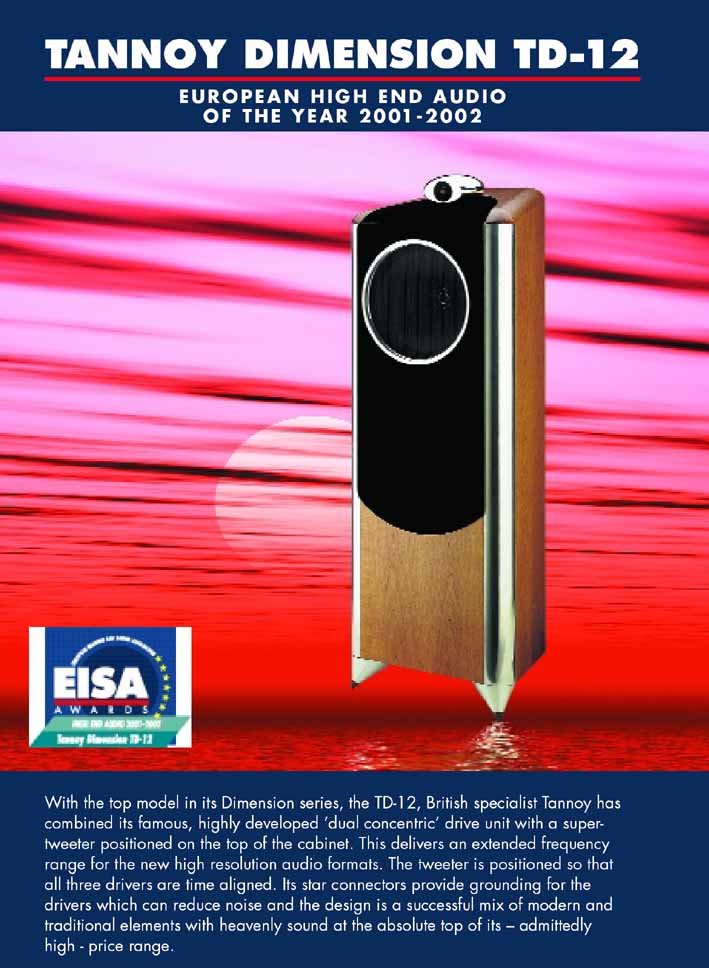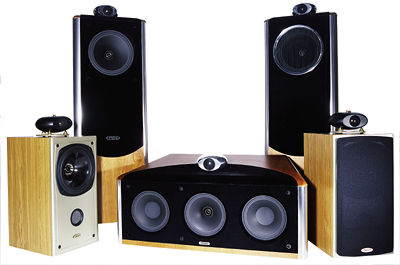 Tannoy theater system using Saturns and ST-50's for surround duty
Tannoy Rocks!