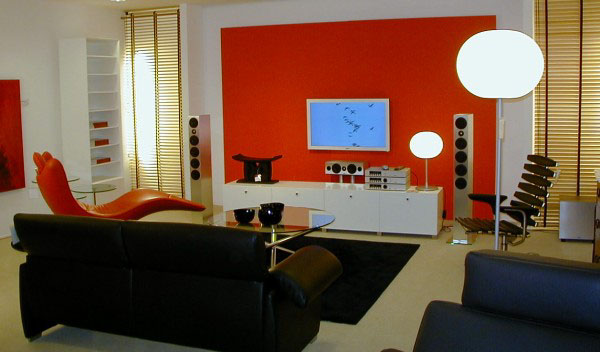 ReVox equipment brings the rich engineering pedigree of Switzerland to your living space with fantastic sound quality. From the carefully thought-out modern design to the fine craftsmanship to the exceptional attention to detail, ReVox high fidelity equipment exudes quality. ReVox has opened a new manufacturing facility in Germany allowing efficient assembly and convenient access to European markets that enable them to deliver an exceptionally high quality product at very reasonable prices - so reasonable as to be unheard of before.
The ReVox Elegance Series combines these high standards of craftsmanship with a more conventional design to allow a seamless visual integration with other components. They are a fabulous blend of excellent sound quality and attention to detail. Less opulent than the Exception Series the Elegance Series provides amazing value by way of quality and performance at a previously unheard of price. The Elegance series contains components that can be used in stereo and home theater applications and expanded from one to the other as well as to whole house sound with its multi-room capabilities. The S25 integrated amplifier is the heart of the system and delivers clean, rich power to your loudspeaker system. Easily expandable with the addition of the S20 surround decoder with its built-in amplifiers, the system quickly becomes a 5 channel theatre system. The S22 CD player and S27 DVD player offer excellent quality digital sources and can be accompanied by the S26 FM tuner and even expanded throughout the home with the addition of the S29 multi-room controller. Your ReVox system grows with you and your surroundings.
Also available from ReVox and Uptown Audio are a number of fine speaker systems that will match the most modern of decors and disappear both sonically with their clear sound and visually with their clean, slender lines. They are available in sleek aluminum columns and tiny cubes that can be totally concealed and deliver amazing sound from "nowhere and everywhere". Once you see them, you may have second thoughts about concealing their beauty and style from your guests!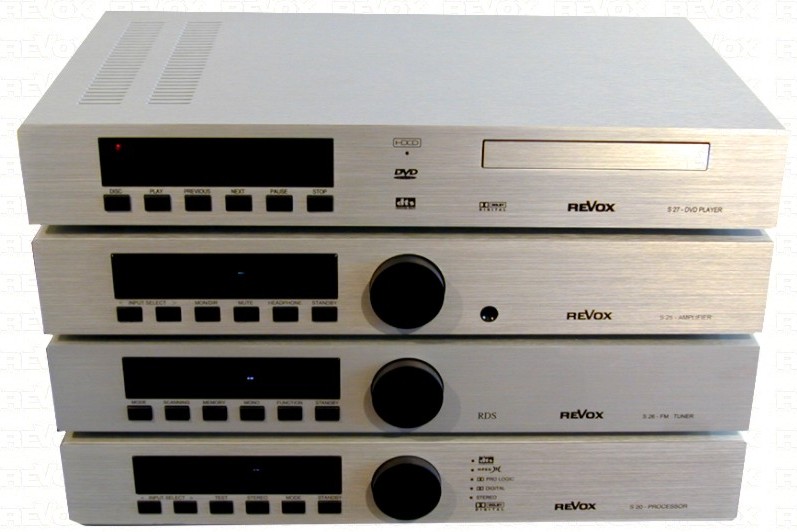 DVD player, Amplifier, Tuner & Surround Processor/Amplifier in silver finish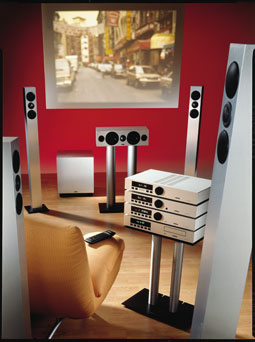 Elegance
S 25 Integrated Amplifier
S 26 FM Tuner
S 22 CD Player
S 27 DVD Player
S 20 Surround Decoder
S 29 Multi-Room Controller

Revox Tuner, CD Player & Amplifier in black finish
CD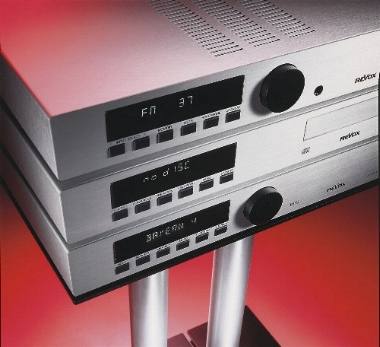 Amplifier, CD Player & Tuner in silver finish