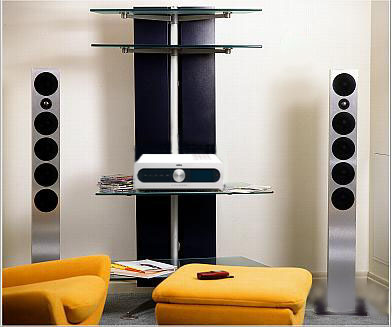 ReVox audio and video equipment is available at Uptown Audio in Roanoke VA. You are welcome to visit our showroom for a demonstration of these exceptional products today!

ReVox equipment is Swiss designed and embodies all of the qualities associated with the rich engineering pedigree of Switzerland. The sonic attributes make that quality even more evident. From the carefully thought-out design to the fine craftsmanship to the exceptional attention to detail, ReVox high fidelity equipment exudes quality. ReVox has opened a new manufacturing facility in Germany allowing efficient assembly and convenient access to European markets that enable them to deliver an exceptionally high quality product at very reasonable prices.
The new ReVox M51 digital home entertainment system is a state of the art, modular component system that incorporates several components into one chassis. By using card slots in the rear of the unit, the M51 is easily expandable and upgradable. It features a built-in DVD player, display, and control system from the front panel. It then has a 5.1 preamp/processor card and a 5 channel amplifier unit mounted internally. An FM tuner and a multi-room controller are also available. Now and for the first time, a one chassis home theater solution which has the sound and build quality of a fine separates system is available.
To add to the ease of use and feature set of the M51 system, ReVox has designed the M37 and the M57 music servers. Built into matching aluminum chassis, and to the same high standards, the M37 and M57 feature a CD-R drive and a hard drive plus software for organizing and playing digital music files.
Also available from ReVox and Uptown Audio are a number of fine speaker systems and the finest Plasma Video Monitors in the world that will match the most modern of decors. The speaker systems disappear both sonically with their clear sound and visually with their clean, slender lines. They are available in sleek aluminum columns and tiny cubes that can be totally concealed and deliver amazing sound from "nowhere and everywhere". Once you see them, you may have second thoughts about concealing their beauty and style from your guests!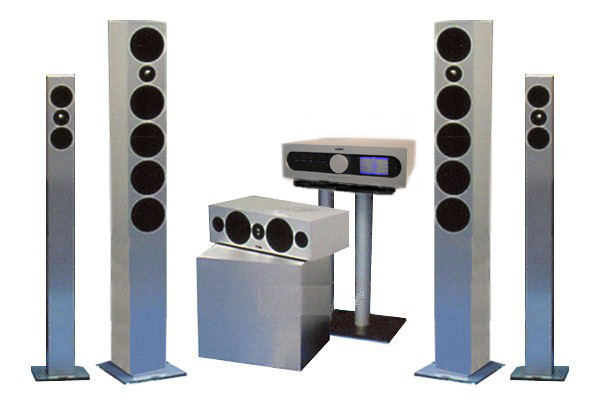 REVOX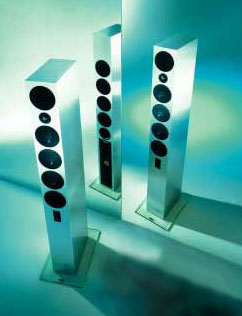 ReVox Speakers
Prestige Series
Scala Series
Digital Series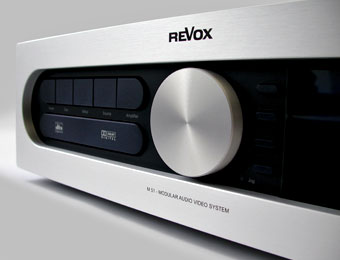 ReVox Theaters
Plasma Monitors
M51 Digital Receiver
M37 & M57 Digital Servers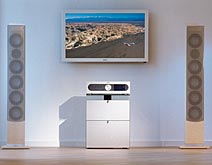 D