Focal SM11C & SM11 digital monitors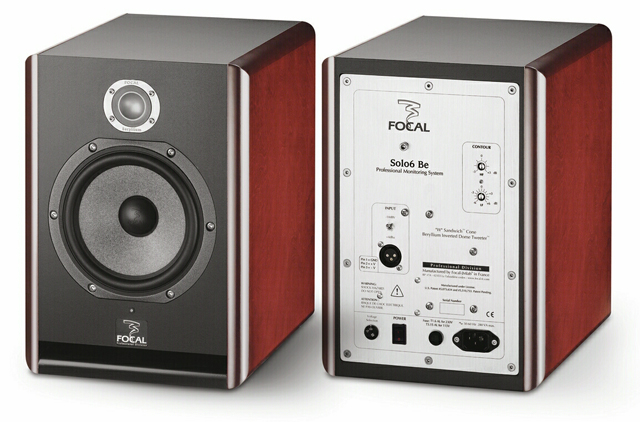 Focal Professional Solo 6 Be studio monitors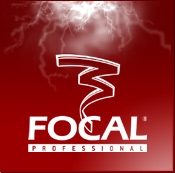 Purchase Focal Profesional - active studio monitor systems here!
The Focal Professional studio monitor speakers are some of the worlds most accurate sound reproduction systems ever assembled. From their incredible transparency of detail to their extremely low distortion, these monitors allow studio engineers to hear everything the recording is capable of becoming. Smaller versions are perfect for mixing and brief mastering tasks, while larger, full range systems including active subwoofers and software management, allow the insight and control needed for professional mastering engineers to create their best works and to demonstrate results for their clients.
New technologies are continually being developed by Focal - JM Lab and the new Professional series monitors embody many of their new advances. Pure beryllium HF drivers provide the widest range and lowest distortion that we have ever experienced from any loudspeaker system, producing effortless and uncolored sound. While they are extremely resolving, they are also easy to listen to for hours when necessary. The real advantage is that you will save a lot of time as you will hear everything upon the first listen and so not need to waste time readjusting everything repeatedly to achieve your desired balance. The LF drivers also use a wonderful material concept and utilize a dual layer cone, the outside being extremely rigid fiberglass so as to eliminate unwanted cone break-up distortions caused by flexing. The inside of the cone is an expanded polystyrene foam, which is extremely light, yet dampens the cone to achieve the wonderful tonal properties that paper has been famous for for years but without its deficiencies. These diaphragm material technologies are then aligned and mounted within cast baskets and all feature custom designed motor structures. Focal builds every driver in-house and has full control over all aspects of quality.
Focal Professional Monitors are made in attractive and unique dual tone finishes. The Signature finish is dark red cherry and black as pictured. The newest, compact monitors have solid, cast chassis with a black anodized finish. These two styles of cabinets are not just made for their good looks but rather are integral components in the monitors design. They are extensively braced and very heavy so as to remove any possibility of resonance building up in them thus allowing the full potential of their advanced drivers to be realized. Focal Professional speakers are sold separately and may be used in pairs for stereo use and can be expanded to include a matching sub and center channel speaker for 5.1 or greater surround use.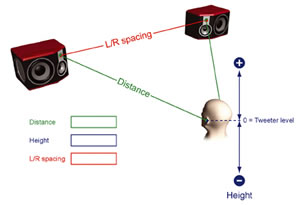 DSP - intuitive, effective software control
Available Focal studio monitors include Solo6 Be, Twin6 Be, Sub6 Be, SM8, SM8s sub, SM 11 L & R, SM11C center, SM11S sub, CMS50, CMS 65
Purchase Focal Profesional - active studio monitor systems here!