......................... GRADO Phono cartridges and Accessories

Grado Labs has been making the finest moving magnet phono pick-ups for many years. Still located on Long Island in NY, the name Grado has become synonymous with great sound. Now, in addition to wonderful sounding phono cartridges, Grado has also been making what are called the world's finest headphones.
The lines of MM phono cartridges begin with the Prestige Series which are very warm and detailed sounding designs that are surprisingly affordable. These are hand selected for quality and are grouped by color as to their level of quality in materials and workmanship from Black to Gold, the hierarchy being Black, Green, Blue, Red, Silver, Gold. As an example of how the grading systems works, a Black and a Green cartridge consist of the same materials, yet the Green cartridges represent the top 10% of the Blacks manufactured in respect to stylus quality and freedom from irregularities. Remember that no two diamonds are alike and the only way to distinguish the best suited for a particular application is by careful examination. The next level of materials quality is in the Blue and Red group, with the Red types representing the best 10% of the blues and so on.
Building on the fine tradition of producing the finest sounding phono cartridges for the money, Grado has entered the world of high-end audio with the introduction of the Reference Series of phono cartridges. Like the Prestige Series, the Reference series has a similar grading scale that allows the user to select the best value for his or her particular budget and application. Uniquely housed in hand carved wooden bodies, very high tolerance nude magnet and coil assemblies are isolated from their structures. Producing exceptionally high quality sound, the Prestige Platinum is generally recognized as the best value in MM cartridges in the world.
To add to the flexibility of the MM cartridge, which Grado helped to pioneer and perfect with their implementation of the "Moving Iron" principle, Grado now introduces a low output version of their now famous Reference Series cartridges. After some research into the feasibility of producing moving coil cartridges, Grado has discovered that much of the benefit associated with the MC design was not so much with the design as it is adversely affected by the tone arm, but the lower output level itself. With the increase in the accuracy via linearity and lower noise floor of the best modern phono preamps, the ability to get a more transparent sound without the thinness associated with most MC cartridges is now available through these low output Reference designs.
To compliment the fabulous Prestige and Reference lines of cartridges, Grado also makes a high quality, low noise phono preamplifier which can be used to extract the very best from any phono cartridge and is a natural for the industry standard setting Grados..
Uptown Audio stocks a full selection of Grado phono cartridges !
Grado Phono Cartridges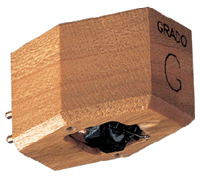 Grado Reference style body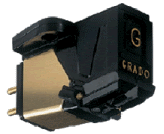 .Grado Prestige style body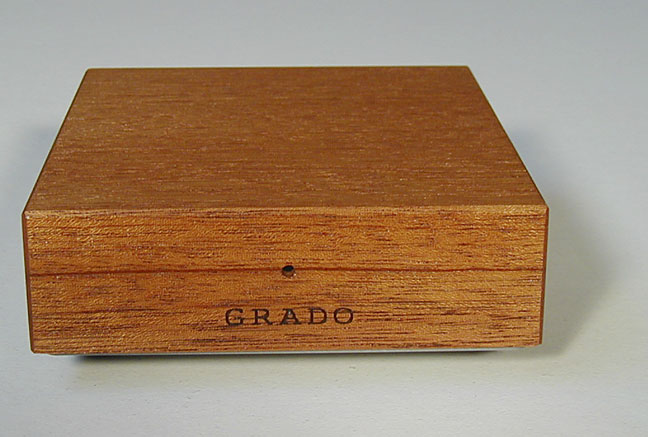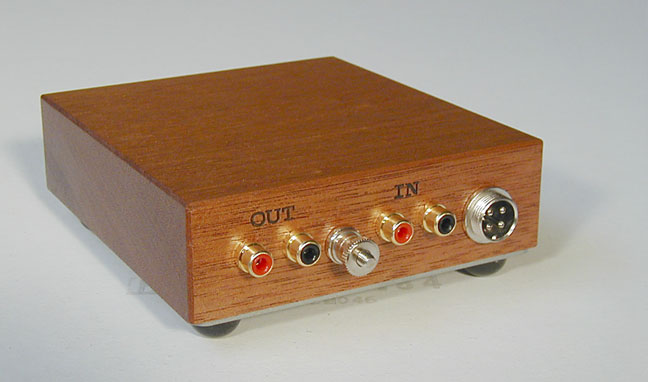 Grado Reference Phonostage - Front & Rear views