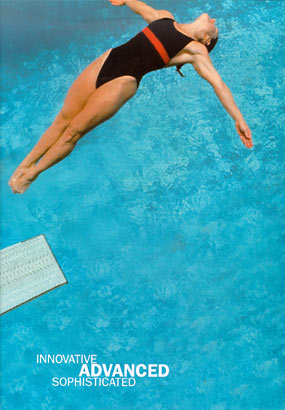 Experience the Cambridge Audio difference for yourself in Roanoke VA at Uptown Audio!
Cambridge Audio was founded in Cambridge England to develop high performance audio products at a much lower cost than those being produced by the hi-fi cottage industries. This was both out of a desire to offer better products, at or near the same price points that were being imported from Japan. In addition to being able to compete solely on a price basis with mainstream Japanese products, Cambridge Audio also set forth to bring the ability to acquire improved sound quality to those who normally would not consider it due to financial reasons.
Cambridge Audio introduces new receivers in the high performance home theater category with the CXR120 and the CXR200. Their is aalso a new, entry level receiver in the Topaz SR20, which is a 2.1 stereo receiver with digital audio input to feed its on board Wolfson DAC.
The larger Cambridge Audio receivers feature new menus, HDMI high definition video capability, more power and even lower noise. All units are available in your choice of black or silver. Both the CXR120 and CXR200 are 7.1 channel units with 120w and 200w main channel outputs respectively.
Uptown Audio is proud to be able to serve all markets and provide cost effective solutions for those on tighter budgets as well as the very finest, cost no object equipment to those who can afford the very best. Now available is the latest series of components from Cambridge Audio, the Azur series, which strengthen the ability of Uptown Audio to provide truly satisfying high-end sound at prices normally associated with mass market products. Don't compromise sound to meet your budget; visit Uptown Audio in Roanoke VA for an introduction to a world of affordable and wonderful sounding equipment.

Visit the Cambridge Audio Store !
To purchase Cambridge Audio products, please email or call us at (540) 387-5050
or to buy on-line,
Visit the Cambridge Audio Store !

CXU universal player in black finish.
Cambridge Audio receivers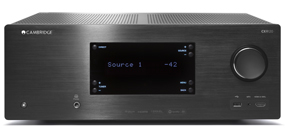 New CXR120 AV Receiver - Excellent quality surround sound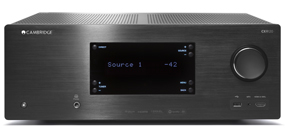 Cambridge Audio CXR200 7.1 surround sound receiver