rbh
Compact Theater - CT speakers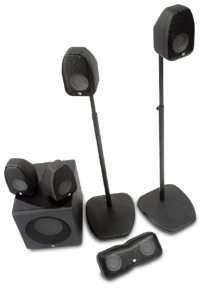 5.1 system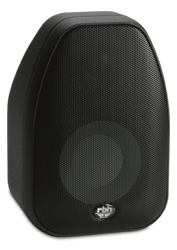 MM-4 loudspeaker with die-cast housing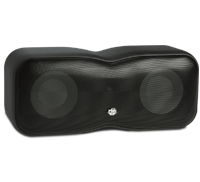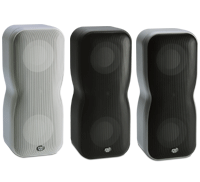 rbh C-4 center channel / LCR ..Also shown in white & silver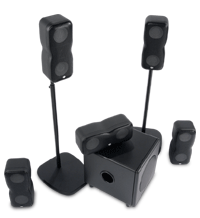 5.1 system using C-4 for all channels in black or white finishes
RBH Sound speakers are designed in the USA and feature custom designed, high quality, aluminum drivers for the best sound in your home The RBH Sound CT Series is a Compact Theater range that was designed to be very exacting in both sound and finish. Their elegant design is at once aethetically pleasing and sonically superior to other systems of similar price. With three neutral color options, you are certain to be able to match any decor and may find that the fabulous RBH Sound finishes and sculpted design turn your speaker systems into some of the most beautiful objects in your home.

The CT or Compact Theater Series is designed to deliver outstanding performance in smaller spaces. RBH speakers use aluminum drivers which they have custom designed here in the USA. Aluminum is chosen for it's lightweight and extremely rigid structure to reproduce perfect tones without distortion. The RBH CT Series enclosures are formed from cast aluminum housings and also use their famous aluminum cone technology for very low coloration and exceptional dynamics in a compact loudspeaker. Small enough to go unnoticed, yet visually pleasing, the CT Series is perfect for a room where space is limited or you desire to have clean lines visible along the fllor and wall. One listen will assure you however that their quality will not go unnoticed! You can see and hear the RBH speakers on display here at Uptown Audio in Roanoke VA.

The compact RBH MM-4 is a true 2-way design with exceptional sound, fit and finish. You can assemble 5.1, 6.1 or 7.1 theater systems using the CT series loudspeakers. A larger C-4 model is available to use as a center channel and can even be used in all locations as an LCR to acheive even greater dynamics and a totally coherent soundfield.