rbh
T Series Loudspeakers

rbh T3N / T3P pair in rosewood
Signature / T Series Subwoofers & Amps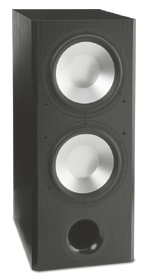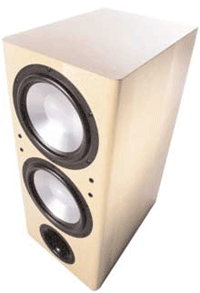 1010-SE subs in various finishes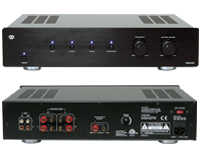 Subwoofer amps are available in
200 watt and 400 watt versions.
RBH Sound speakers are designed in the USA and all RBH Signature and RBH T Series speakers are hand assembled and custom finished here in the USA. There are 30 custom, real wood finishes to choose from. You are certain to be able to match any decor and may find that the fabulous RBH Sound finishes turn your speaker systems into some of the most beautiful objects in your home. Fit for a king, the rich, deep, hand-rubbed wood grains bring a luxurious and complimentary touch to the finest furniture and the most impressive artworks in our areas finest homes.

Great aesthetics are a natural invitation to further explore the beauty of the RBH products. Their beauty is more than skin deep and they offer on the inside some of the highest quality electronics available. The RBH Signature Series speakers come in a variety of sizes and shapes as well as finishes. From the smallest bookshelf version, barely over the size of a shoebox, to a grand, floor-standing, tower unit with integral subwoofer, the Signature Series has a design to suit every household. RBH speakers use aluminum drivers which they have custom designed here in the USA. Aluminum is chosen for it's lightweight and extremely rigid structure to reproduce perfect tones without distortion.

The latest RBH T Series speakers incorporate the advancements found in the Signature series and increase the level of performance via sheer impact and dynamics. Larger versions of the RBH Signature enclosures, the T series speakers incorporate twice as many drivers in a massive structure. By adding integral subwoofers to the base and even to the tops of the T Series speakers, amazing bass response in even the largest of spaces is possible.


rbh T2N / T2P pair in black finish